We are Joventut Nacionalista de Catalunya (JNC), Catalan for National Youth of Catalonia. We are part of IFLRY and LYMEC and we support Junts per Catalunya, one of the main political parties in Catalonia.
JNC, is the main political youth movement in Catalonia, which seeks to ensure a more free, environmental friendly, feminist, progressive future for Catalonia. It was founded in the coastal town of Platja d'Aro in 1980 and works to achieve the freedom and equality of Catalonia with the rest of the sovereign peoples of the world, through the right to self-determination of Catalonia.
You can get in touch with us through our social media accounts or by filling this form.
See our page at LYMEC's website.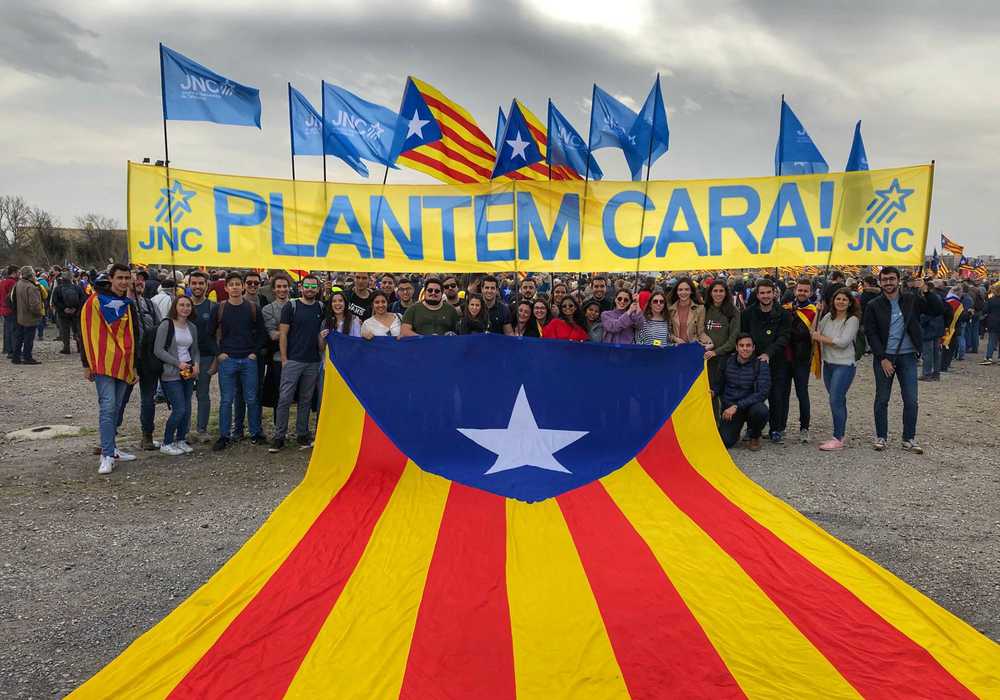 Our core values
Climate awareness
We make a clear and firm commitment to renewable energies, to a recycling model by developing and applying the deposit and return system.
Catalonia, a European nation
We defend the construction of the Catalan Republic within the framework of the European Union, an inclusive project that defends its citizens.
Freedom
We defend the configuration of a business friendly state model that comes from the citizen free will and where everyone can deploy the life project they want.
Feminism
The defense of equality in all areas is the cornerstone of our reason fundamental purpose. The defense of gender equality is JNC's basic pillars.
Economic progress
We defend an advanced society model, where individual and collective progress is linked to an economic model based on innovation and sectors with more added value.
Secular State
We link the defense of a secular state model to the fight against any religious or other practice that denigrates the human condition and attacks human rights.